International relations at the School of Economics and Management (IAE Nantes)
International Relations are a major avenue of development for our School of Economics and Management of Nantes Université (IAE Nantes). The school has developed strong links with numerous bodies all around the world and has acquired a far-seeking experience in Asia, particularly in China and in Vietnam.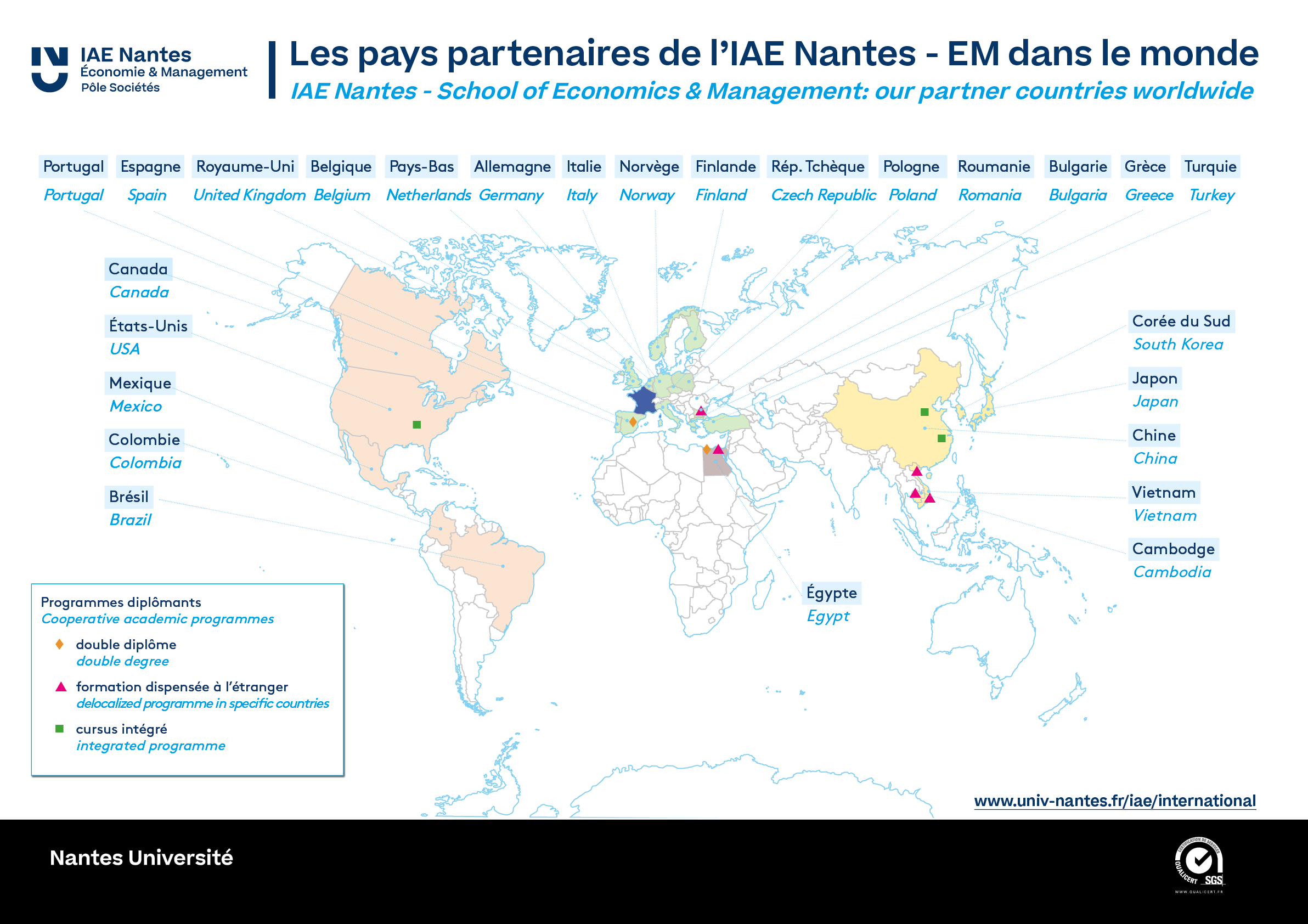 KEY FIGURES
50 active international cooperation agreements
Partnerships in 25 countries over 4 continents
12 international programmes and double-degrees (Bulgaria, Cambodia, China, Spain, USA, Vietnam)
2021/22 :

55 outgoing students for an exchange period (Erasmus+, bilateral agreements, study experience in our offshore programmes) and 7 students enrolled in a gap period spent at McGill university
58 incoming students (Erasmus+ MIC or intra Europe mobility, agreement) and 150 students enrolled in our offshore programmes (Cambodge, Bulgaria, Egypt, Vietnam)
International Relations office Contacts
Mis à jour le 08 November 2023 - Floriane MINIER.